Okay everyone, this is one of the most ridiculous ideas I've ever had.
I've been knocking around in my head about what to do for the awesome library staff at our member libraries for Summer Reading this year. This being my first SRP kickoff here at WCCLS, I wanted to provide them with some comfort when the going gets tough. I needed something cheap or free that could reach/impact anyone who needed it.
I started thinking about what has really helped me through tough weeks (and okay, I thought
about the week of ALA specifically
).
I started thinking about what really helped, and
Ingrid's Summer Reading posts
(try "
I Got 99 Problems and They're All Related to Summer Reading
") immediately came to mind: commiserative, humorous... they just felt like a big hug. My hope is to keep morale high throughout the summer. And I think that being reminded each week that youth services librarians aren't alone, and there's whole world out there of librarians also dealing with SRP, and that some of them actually took a few minutes to talk about it, it might just help a little. I was trying to think of what's gotten me through SLP and it really comes back to bookmarked posts written by other librarians about how they, too, are feeling the drag of summer reading.
And it came to me: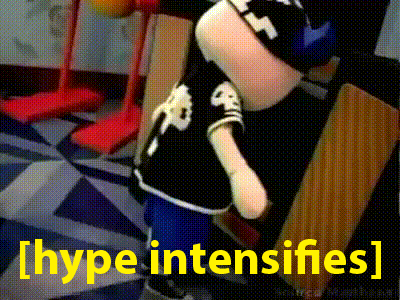 SUMMER READING HYPE VIDEOS.
Here was my thought:
-Maybe every week I could send my member library staff a short message from a librarian from elsewhere who created a video just for them? Humor, ideas of how to cope, pep talk.. anything goes.
That was basically my entire thought. I emailed some
People From the Internet
that I thought might be into it, and I was overwhelmed by the enthusiastic response!
In the next few weeks I'll be sharing those videos with my member library staff. The librarians who agreed to make videos retained ownership of them, so they're welcome to post them on their blogs throughout the summer. If they do, I will link them below so everyone can get a quick pep-talk!
Since I wanted to keep this secret from our library staff until yesterday (June 1 is the start of SRP every year), I had to make this a private project until now. BUT:
Do you have something kind or humorous to say to youth services library staff at large about Summer Reading?
Share a post or a video in the comments!
Links to SRP Hype Videos:
Week 1:
"Summer TRIP Tips" at Hafuboti
Week 2:
"Friday Night Lights" parody by Lisa at Thrive After Three
Week 3:
"Library Cheer" at Mel's Desk
Week 4:
"Get Ready, Set Read!" at Jbrary
Week 5:
"Summer Reading Micro Self Care" by Meg at Miss Meg's Storytime
Week 6:
"5 Things Leslie Knope Taught Us That Can Help to Power Through an Amazing Summer Reading Club" by Amy at The Show Me Librarian
Week 7:
"Top 5 Places to Hide and Cry at Your Library During Summer Reading" at Bryce Don't Play
Week 8:
"Our Summer Reading Program" by Rebecca at Hafuboti
Week 9:
"Summer Reading" by Anna at Future Librarian Superhero