In my first few months at my current job, I visited every member library to get a feel about how they serve their particular community. I found that every library is doing great things to respond to their community needs. With winter reading on my mind, I was
enamored by this teen passive program I had never seen before at Forest Grove Library! Amy Gregory is an Adult Services Librarian in Forest Grove who also focuses on teen services. I asked if she would share her process of creating this awesome teen passive program at her library so others might as well. She even added her own GIFs!
Take it away, Amy:
I became the teen librarian less than a year ago at the Forest Grove City Library. We have a dedicated physical space for our teens, but they are rarely in the library and we have very little teen participation. Over the year I have been here, I have been trying to find ways to attract teens into the library and encourage participation.
My latest attempt to bring the teens into the library is to offer teens a chance to win lots of books and get candy. I have come to realize that teens are motivated by the possibility of winning really big prizes and instant gratification. As such I am giving them the opportunity to win 15-20 free books (big prize to aspire to) and get a piece of candy each time they participate (instant gratification).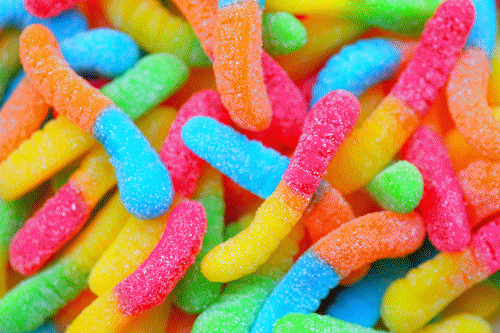 Bryce note: Whoa. I cannot stop watching this GIF.
Before I get into the actual program, let me give you a little background on the state of teen resources at my library. Every summer our Summer Reading Program gives away a new book to kids/teens who complete the Summer Reading Program. The books that do not get claimed have gone into storage hoping that someone will pick them next year, or the year after, or the year after that and so on. As teens are generally more interested in new hot titles, there are a lot of single titles that have sat unclaimed, year after year.
When I got the position, I found that I had boxes of books of older titles. Most of them were not bad books, they just were no longer popular, or the cover art was outdated, things like that. We also get a lot of donations of books. I was able to draw from these resources and create a few (5) themed bundles. Each bundle had at least a couple of popular books to draw people's attention to the bundle.
I took some old coffee cans and created titles for them to show the theme. I also included some pictures of the popular books in the respective bundles. I made sure each bundle had at least 10 books in it as I will add more to the bundles throughout the school year based on donations to reach the promised 15-20 books. I was also able to scrounge together enough to promise a bestseller bundle raffle as a grand prize drawing.
Bryce note: I love how one of the cans is named
"Just When You Think It Couldn't Get Any Worse"
Nitty Gritty of how it works:
Teens 'sign up' for the program at our information desk. Signing up means that they learn how the program works and get their bingo sheet. We also give them the option to have us hold on to the sheet for them. As I do not expect teens to be able to hold on to a single piece of paper all year, I strongly encourage them to choose this option. We have a section in a file cabinet drawer at the desk where I have file folders labeled A-Z so we can easily access the bingo sheets when teens come back in.
The center square of the sheet is 'Introduce yourself to a librarian.' When teens sign up, I let them know that they are capable of getting their first square/candy/raffle ticket right now. I always let them try and figure out how for themselves (problem solving skills!) but will give them a hint if they appear to be getting frustrated. Side note: A couple of my teens whom I made contact with through the summer reading program found this square incredibly hilarious and had fun trying to come up with creative ways to 'introduce' themselves to me.
From there, teens just need to read. When they finish a book, they come in and let us know what book it was and which square they wish it to go for (each book is only 1 square). Each time they tell us about a square they get a piece of candy and a raffle ticket which they get to choose which bundle they enter to win – so they more they do the more chances they have to win books. At the end of the school year, anyone who gets blackout (all of squares) on the bingo sheet will be entered to win the grand prize bestseller bundle.
Every time a teen gets a raffle ticket, I put the coffee cans out for them to take their time to choose which bundle they wish to enter. Depending on the teen, I will engage them in conversation or will 'work' on something else while they decide – some teens have a very hard time making decisions when other things are going on. When I leave them to decide I always ask them to let me know which bundle they chose to make sure they feel like I am interested in them.
Since one of the goals of the program is to get teens more engaged in the library, we included one box where teens have to attend a program. When I went into the schools to talk to the teens about this program I got the question: "does this <me going into the school> count as a program?" a few times– from the teens who thought they were being clever. Since I try to never say the word no to teens I told them to come in and make the argument to me that this should count. So far, I have had one teen take me up on it. Since it got them in the door and participating, I gave them the square.
Speaking of going into the school, while I was at the middle school, the majority of the teachers I spoke to told their class that they would give extra credit to any students who participated in the bingo program. This has led to an increase in our participation – Yay!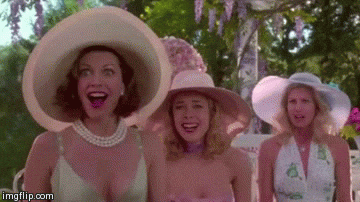 Want to play YA Reading Bingo your library? Click the link below to download if you're having a hard time with embiggening the image up top:
What's your favorite passive program for teens? Feel free to share in the comments!